AMAZING READ RATE

Plastic postcards from Impact Mailers have a superior read rate when compared to conventional direct mail. With pop out cards and key tags, your customers will immediately perceive them as having cash value.
TRACKING YOUR RESULTS

Each of your plastic postcards from Impact Mailers includes a bar code that can link directly to your Point of Sale system. Tracking results and customer buying habits has never been easier.

A TREE PLANTED WITH EVERY ORDER
Impact Mailers is now a part of Triadex Services
We, too, share the concerns about the environment.  We offer a variety of marketing solutions including many environmentally-friendly options.
Additionally, according to an environmental impact study done at the University of South Florida, one tree can offset the impact of a single order in less than 5 years.
For years, Triadex has been and continues to plant a tree for EVERY customer order regardless of type. This has resulted in thousands of trees being planted in our national parks.
For more info on how Triadex Services works to reduce the impact we make with our marketing solutions, visit the Triadex Cares web page.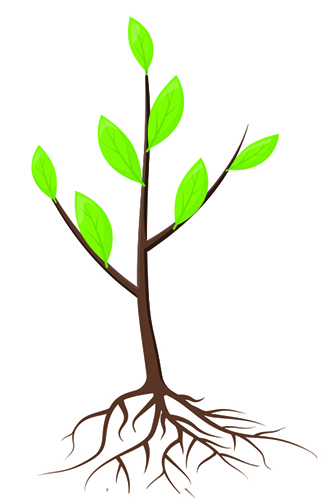 POSTCARD FEATURES FOR PAPER AND PLASTIC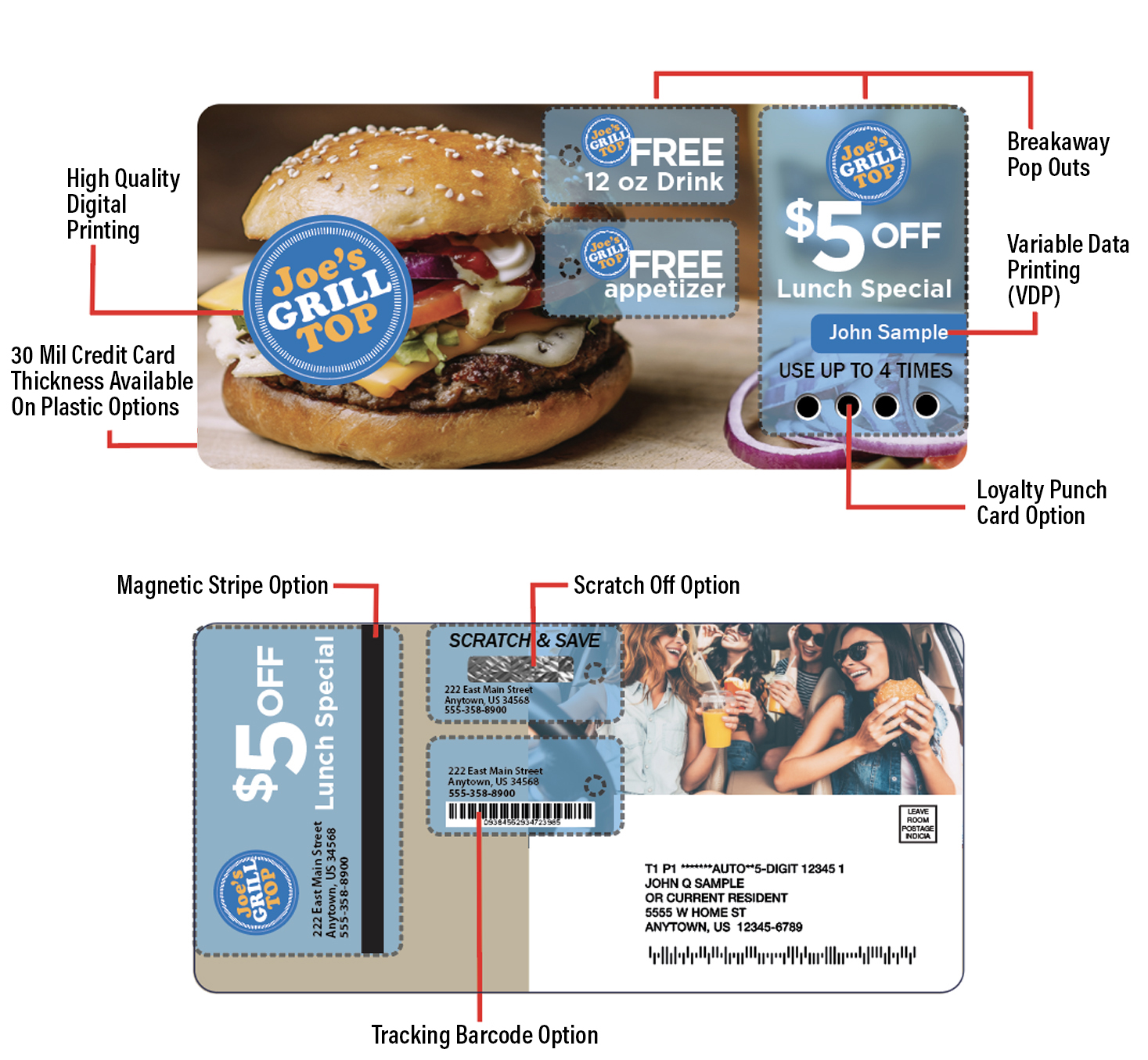 CHOOSE YOUR TEMPLATE AND DESIGN

Your company's plastic postcard mailer will be designed by one of our talented staff designers. You can also choose to upload your own artwork.

CHOOSE YOUR TARGET MAILING LIST

Target the customers you want. Our mailers can be used as either a loyalty program to your existing customer base or as an acquisition tool for new customers. We will assemble a mileage radius report that can include or suppress your current customer base.

YOU APPROVE YOUR CAMPAIGN, WE PRINT AND MAIL

Your highly trained customer service team comes with years of experience in the printing and direct mail marketing industries. We make sure your mailer gets the maximum response possible.
NO OBLIGATION INFORMATION REQUEST
Fill out the form below or call us at 1-813-983-7420 to speak with a Sales Consultant.
We're Here To Help During This Difficult Time
A Letter to Our Clients
First and foremost, we at Impact Mailers would like to extend our most heartfelt thoughts to anyone affected by the Coronavirus. To help minimize the spread, we have enabled our employees to work from home and encourage them to practice social distancing as much as possible. Our supply chain remains fully functional with contingency plans in place. We are not experiencing any shortages in materials and we are at full staff.
To our many clients and customers, we understand the severity of the current situation on your company, its business, and its employees. We at Impact Mailers are here to help in any way we can. We're all in this together and brighter days are certainly ahead. In the meantime, let's focus on new ways we can help your business and its customers during this unprecedented situation.
For instance, we can advise on digital and print advertising "best practices" to help promote your To-Go and Delivery options, market your online gift card purchases to help with cash flow, or print single-use menus as customers become more aware of their social interactions. Additionally, we're here to help with new ideas and have your programs ready to launch when we eventually return to normal.
Finally, I would just like to say "thank you" to all our loyal customers. We realize that this is an incredibly difficult time for many of you, both personally and professionally. Impact Mailers truly appreciates your business and welcomes the opportunity to make the best of this situation in any way we can. We will be here with you now, and when this situation clears.
Sincerely,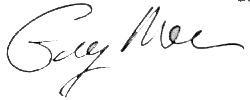 Greg Mesaros
CEO – Impact Mailers