Save 10% on your first order when contacting us through our website!
Subscribe to our YouTube Channel
Subscribe to our YouTube Channel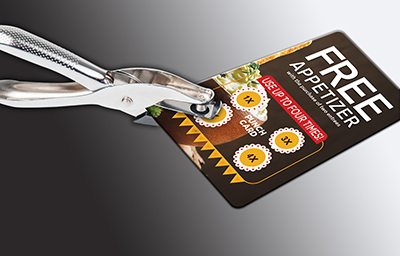 Direct mail is one of the best restaurant marketing strategies for keeping tables filled and customers happy. With convenient coupons and advertisements delivered straight to the mailbox of hundreds of local patrons, Impact Mailers can help your business become the hottest restaurant in town.
The restaurant industry publishes some startling statistics each year that reinforce just how important it is to have a dedicated marketing plan. For instance, about 60% of restaurants unfortunately fail within the first year of business. Most of the time the problem isn't the food or the staff – it is the inability to attract new customers. In other words, marketing should be a cornerstone of your restaurant's business plan.
Why It Works
From ice cream shops to pizzerias, restaurants today are already using direct mail, but finding only modest results. The problem is that traditional direct mailers send flimsy paper fliers that create mailbox clutter and eventually wind up in the trash. Impact Mailers makes your restaurant advertising stand out from the bunch with convenient plastic postcard mailers for restaurants that have a distinct weight and eye-catching display.
With the look and feel of a gift or credit card, your restaurant can advertise promotions for appetizers, drink specials, or buy one get one free specials. Customers can easily pop out your restaurant's offer and place the card in their wallet for immediate or future use. Unlike paper coupons, these plastic cards are perceived to have instant cash value so customers will actually want to redeem the offer in your restaurant.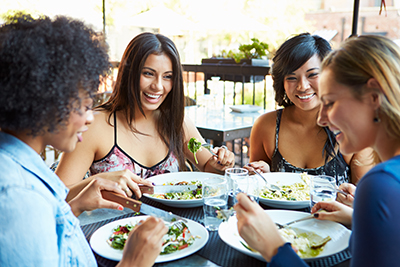 The Impact Mailers Difference
Promoting your restaurant with Impact Mailers is one of the best investments in the future of your business. Customer acquisition is easy with a partner that helps you advertise the best qualities of your restaurant, whether that's the food, the atmosphere or the price.
With our plastic postcard mailers, your restaurant can focus more on in-house operations and less on external marketing. Here a few ways that our custom plastic postcards can help your restaurant thrive:
Grand openings: If your restaurant has set a date for its grand opening, there is no better way to spread the word than direct mail advertising. Impact Mailers can send hundreds of promotions and informative postcards to convince patrons to visit your restaurant on its inaugural launch.
POS Integration: Nearly every restaurant today uses an electronic point-of-sale (POS) system. We can outfit every promotional card with a magnetic stripe or barcode so that redeeming a special offer is as easy as scanning it. Save time and increase the efficiency of your staff by ditching paper coupons.
Holiday and Special Event Marketing: Does your restaurant host trivia nights, holiday parties, or other special events? Impact Mailers can help your restaurant boost attendance for big nights. Especially on busy holidays, our one-of-a-kind advertisements can convince local customers to choose your restaurant.
Loyalty Punch Cards: More and more restaurants are offering loyalty discounts to repeat customers. If your restaurant is one of them, then our loyalty punch card is a hassle-free and convenient option. It's durable so that the customer can keep it for long periods of time and secure so that illicit copies can't be made. Loyalty programs are a great way to establish a base of dedicated diners.
Multiple Locations: Does your restaurant have 1 location or 100? In either case, Impact Mailers targets a local market that is the best fit for each location. With advanced analytics, our team can focus on the specific audience that will provide the biggest return on investment.
Boosting sales at your restaurant is easy with Impact Mailers. Click here to check out some of our restaurant designs or call us today at 1-888-983-2250 for more information.