Save 10% on your first order when contacting us through our website!
Subscribe to our YouTube Channel
Subscribe to our YouTube Channel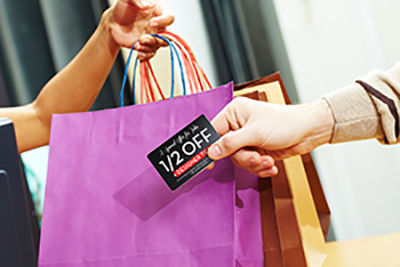 Plastic mailers for retail stores by Impact Mailers are some of the most effective marketing products for retail centers. Our high-quality designs are meant to stand apart from the clutter of a normal mailbox, enticing recipients to take note of the unique advertisement that was just delivered to their home.
Every time someone looks over your store's promotional postcard, your business generates a single impression that will drastically increase the likelihood that the viewer stops by your store. When compared to paper advertisements, retail direct mail service with plastic cards is more likely to be retained by the consumer, significantly increasing the conversion rate of your marketing campaign.
The Impact Mailers Difference
Nearly every business in the retail industry sends periodic advertisements to homeowners in their area. Unless your store has the same budget as big name competitors, then your loose-leaf paper ad will simply be lost in a stack of mail. Impact Mailers uses a new approach that transforms your static print promotions into eye-catching, wallet-ready plastic cards.
As the retail industry has moved into the 21st century, so have the marketing techniques we use. To attract new business, plastic postcards are one of the best investments in the future of your store. Here are some advanced ways to promote your retail center with Impact Mailers: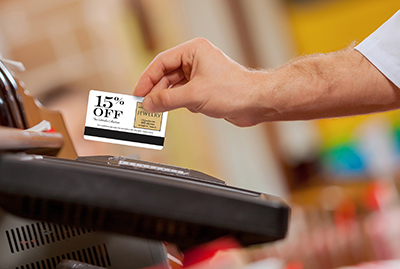 Membership Cards: On the back of credit card pop-outs, we can print unique barcodes and magnetic stripes that can be utilized with your point-of-sale (POS) system. Instead of asking for phone numbers or personal information, preferred shoppers can simply pull this card out of their wallet as part of your store's loyalty program.
QR Codes: Our plastic postcards can also be produced with one of the newest technologies in consumer advertising: QR codes. With a smartphone, customers scan the QR code to receive additional discounts or special multimedia messages. If you have a web site, online video or other digital asset that you would like to share with prospective customers, the Impact Mailer can direct them straight to it.
Multiple Franchises or Locations: With Impact Mailers, we provide direct mail marketing for small businesses and nationwide chains alike. No matter how big or small your target audience is, our team will make sure that your advertisements reach the buyers that matter.
Professional Design: Your job is to focus on the in-store experience while it is our job to perfect your external marketing campaign. Leave the graphic design to our team of experienced advertising experts who will format your logo and key business information into an exciting and colorful postcard.
Seasonal Sales: Like most retail centers, your store probably holds storewide events for big shopping days like Black Friday. For big clearance events, get the word out with our direct retail mailing. Promote your seasonal sales and inform prospective shoppers about extended holiday hours.
Impact Mailers is the most cost-effective marketing solution for your retail store. Click here to check out some of our retail designs or call our office today at 1-888-983-2250 for more information!