Save 10% on your first order when contacting us through our website!
Subscribe to our YouTube Channel
Subscribe to our YouTube Channel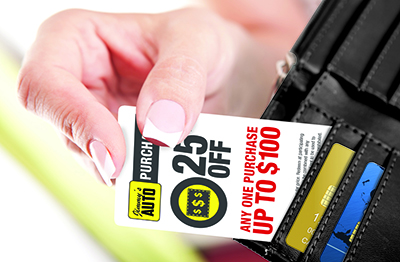 Impact Mailers is the most efficient way to grow your car count and keep business booming at your service center. Our direct mail solutions are unlike traditional paper advertisements and instead use signature plastic postcards that stimulate customer acquisition and long-term growth.
In every city, there are dozens of tire and automotive service retailers that compete for the same local clientele. If one thing is for certain though, automotive services will always be in demand. Cars will need oil changes, tires will need to be replaced, and your business needs to be the one that customers choose. With the help of Impact Mailers, we can deliver cost-effective advertising directly to the mailbox of your target market.
Why It Works
Many customers at automotive service and repair shops use coupons or discount codes at checkout. Special offers on oil changes and tire rotations are a great way to attract new business and these promotions can be printed directly on our plastic pop-out cards and key tags. Armed with your business' credit card-sized advertisement in their wallet, customers will inevitably choose your store instead of searching through piles of mail for a coupon.
For the automotive industry, our best-selling products are equipped with breakaway key tags. These small plastic cards are printed with offers like "$10 off your next oil change" and conveniently fit onto any key ring or key chain. Any time a driver notices that it's time for their next oil change, all they have to do is look at their keys to remember why they should return to your store.
In addition to special service offers, our signature postcards can come with scratch-off discounts or even loyalty punch cards. Your tire or automotive center can choose the card that best matches your marketing plans.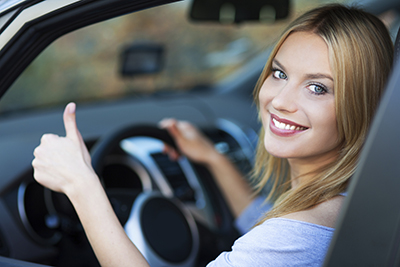 The Impact Mailers Difference
Hiring a direct mail agency is one of the smartest investments that your business can make. It instantly increases your potential client base and lays the foundation for customer loyalty. When it comes to direct mail, there is no better name than Impact Mailers.
As your partner in automotive direct mail service and tire shop marketing, our team can help your business stand out in a mailbox full of clutter. Our innovative solutions blend traditional at-home advertising with modern convenience, all of which are specially designed to grab customers' attention and increase your bottom line. How else can our postcard solutions help your automotive shop or tire store?
Service Reminders: Most automotive centers recommend an oil change and tire rotation every 3,000-5,000 miles. Our direct mail solutions are the easiest way to remind previous customers when they need service. Based on the mileage of their last visit, we can help you project when customers will need future automobile service and send customized postcards when that time comes.
Customer Loyalty Programs: Loyal customers should be rewarded for choosing your business, that's why more and more automotive centers are adopting customer loyalty programs. Impact Mailers can add special bar codes onto each card so that your store can upload rewards or points that can be redeemed for discounts on future purchases.
Total Personalization: Our team makes it even easier to establish customer loyalty with personalized mail options. Our plastic postcards can be outfitted with address-specific names, offers, or greetings. Our cards can even list and show the car the addressee drives!
Durability: Our specially designed cards have a shelf life that is years longer than traditional paper ads. Not to mention, our product can be easily carried in pockets, wallets, and purses without being lost or ripped.
Mailing Logistics: Impact Mailers can help you determine the mailing area and audience that is right for your business. We can merge your current customer database with an expanded target demographic to precisely target the households that should receive your advertisements.
When your service center or tire shop is ready to increase sales, call Impact Mailers to reach your business' full potential. Click here to check out some of our designs or give us a call at 1-888-983-2250 to get started today!